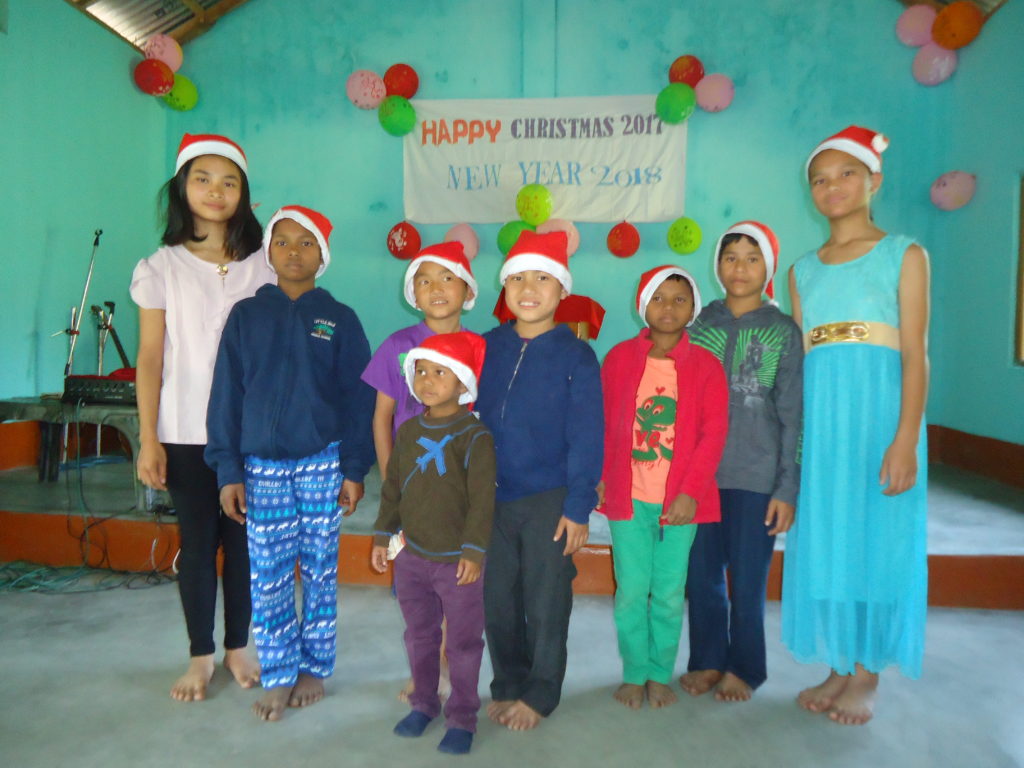 Children from Jalpaiguri, West Bengal, India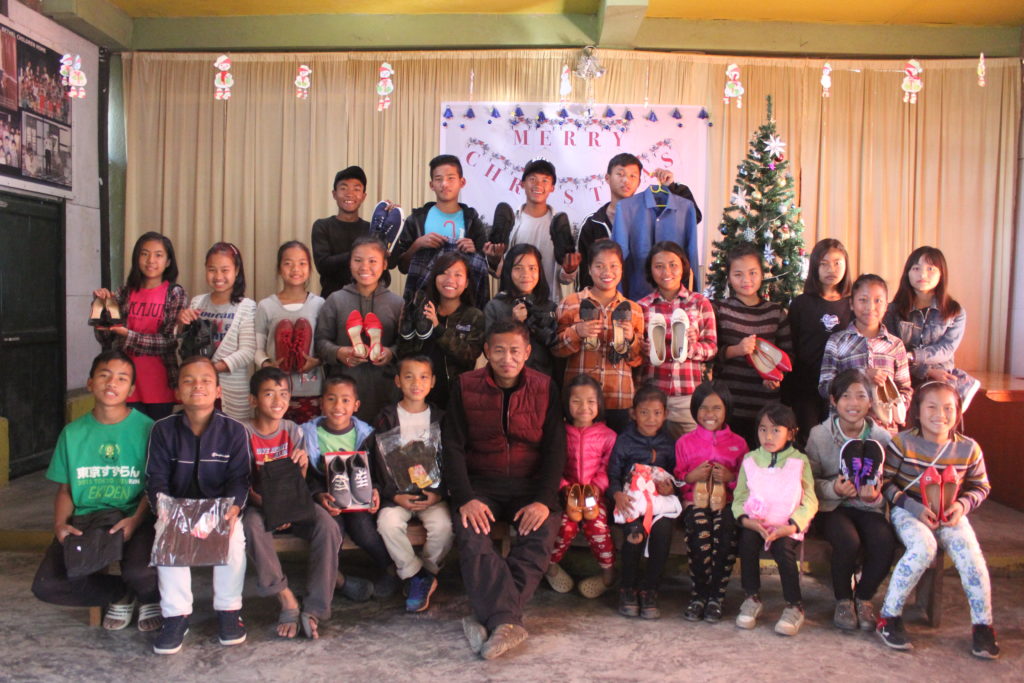 Children from Bethel Children's Home Churachandpur, Manipur, NE India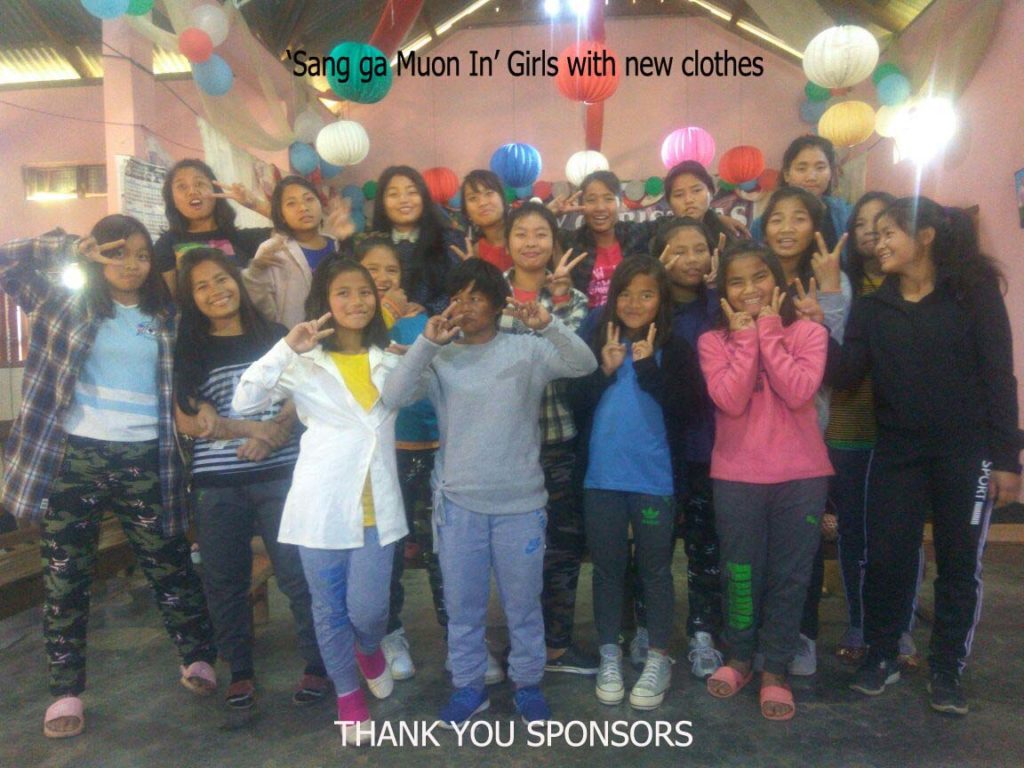 Children from Sanga Muon In Orphanage in Churachandpur, Manipur, NE India
Thanks to the generosity of our loyal friends and sponsors, we were able to 
raise over $6500 through our 2017 Christmas Wish List Campaign.  Our HFC
children received gifts of clothing and shoes.  In addition, we have raised 
enough money to buy mattresses, mosquito nets, and bedding for the children 
West Bengal; a new Sound System for the Bethel Children's Home; and digital 
cameras for two of our orphanages.